TBL Leadership Partners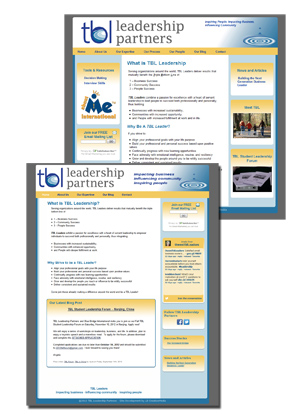 TBL Leadership Partners is a training program that offers leadership seminars internationally. TBL works with aspiring business leaders, encouraging new generations of professionals to align their professional and personal goals to work towards "Triple Bottom Line Success: Business Success, Community Success and People Success."
LD CreativeMedia began work on the new website for TBL in mid-2010. This website features training materials and photo slideshows created using Flash.
We revisited the design in the Summer of 2012 and converted this website to take advantage of WordPress features.
Visit the live site for TBL Leadership Partners.